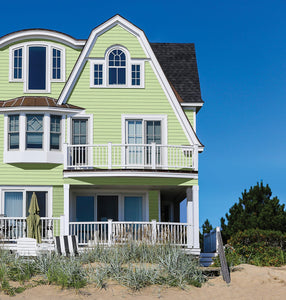 Whether you are thinking of selling your home next year, or simply looking to update certain elements, investing in your exterior will deliver a return on your investment in both resale value and enjoyment. From siding and garage door to the landscape and patio, there are many opportunities to refresh the outside of your home for style and function. The top trends of 2020 are all about bringing fresh ideas to tired spaces, updating with the latest product innovations, and ensuring your exterior gets as much love as the interior of your home. Indoor-outdoor living With a strong desire to...
---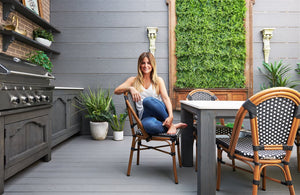 After a long summer relaxing on your deck or patio, autumn is a great time to renovate your outdoor space — or build one from scratch. Home improvement expert Alison Victoria, host of HGTV's "Windy City Rehab," offers five tips for fabulous fall fix-ups. 1. Get decked out. Fall is an ideal time to tackle a deck project, whether it be repairs, board replacement or a completely new build. In addition to offering more pleasant temperatures for working outside, fall and winter are typically slower times for contractors, meaning you won't have to wait as long to get onto their...
---
Scarves. Pumpkin spice lattes. Leaves crunching underfoot. Sweater season is moving in fast, which means it's time to start transitioning to fall maintenance to make sure your home and yard are ready for winter. The following are 10 things you can do to prepare for the cold and wet weather ahead. 1. Interseed your lawn A summer of heavy use can take its toll on even the healthiest of lawns. If your turf has some thin or bare patches, fall is the ideal time to reseed. A turf specialist at a garden shop or university extension office can help you...
---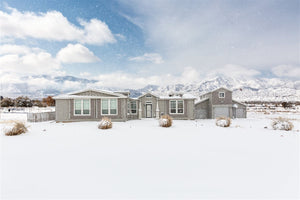 The winter months are here! While you may be preparing to celebrate the holidays and spend time with loved ones, it's also important to ensure your home is protected from the cold weather. There are several ways to lower your heating bill and protect your home this winter. Below are five easy projects for first-time home buyers that make a big impact. 1. Change air filters Easiest to do, easiest to forget. A clean air filter provides healthy air quality and savings on your energy bill. Regularly changing an old air filter can reduce energy costs by permitting air to...
---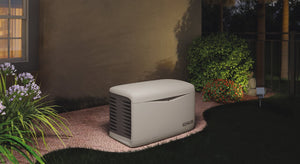 No matter where you live, there are bound to be weather challenges this winter. Your home may suffer damage, minor or major, from the onslaught of colder weather, along with wind, heavy rain, ice storms or even major snow systems. This can affect not only the integrity and value of your home, but may lead to costly repairs down the road. That's why it's smart to prep now, to prevent bigger problems in the future. It's also a good idea to make sure that your home is prepped for spending more time indoors. Here are basic tasks to prepare for...